Standing in the shell of the former Weston Bakery Building, Andrew Rathwell sees the potential to develop a food hub for the Warehouse District.
On a rainy May day, the building is drafty and echoes with construction work, but its vast space and openness lend itself to Rathwell's vision for a collaborative environment where food vendors can not only sell their wares side-by-side but also share production, storage and distribution space.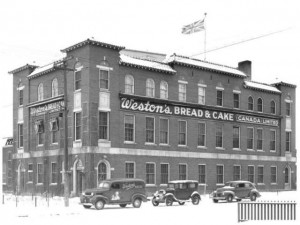 The Local & Fresh owner's idea meshes with that of All-Rite Group of Companies, which purchased the brick building on Hamilton Street and 8th Avenue last year.
"We envision it being a very busy, people-oriented hub," said Reid Pedersen, vice-president of property management and development with All-Rite.
Originally destined for residences, the plans for the space shifted with Regina's real estate reality. The dream now is for an open-plan market with a "very diverse cross-section of offerings," said Pedersen: Vendors, office space and potentially some condominiums.
Constructed in 1929, the three-storey building with a red tile roof is considered historically significant by the City of Regina, because of its association with local architecture firm Van Egmond and Storey and Montreal architect Sydney Comber.