Industry News
From Projects to Products | Local to Global
Technology is changing faster than … well, technology. We try and keep up and we will try and help you do the same. The articles and links below are stories about local development projects and stories of products that help the industry.
Categories below: Local News | Technology

Technology
Hacked By Fallaga Team | El Gass bou3asba
Hacked By Fallag Gassrini
Fuck Iran Fuck Peshmarga Fuck Kurdish Fuck Zionist Fuck ISIS

Fuck Those Peopel Who using Scripts Without Mind Fuck u Allllll

Want to know who am talking about xD !!watch zoneh u will find them onhold

Long Life Tunisia Long Life Palestine Long Life Fallaga Team

Gassbot@gmail.com
FUCK You All Mafakerz !
Virtual reality is steadily spilling over into the design industry and is already changing how we create.
The technology's potential (and its limitations) for designers is what spurred the architecture firm NBBJ to collaborate with the startup Visual Vocal. Together, the two companies are building a virtual reality platform for architects, designed to make it easier to collaborate and make decisions about projects.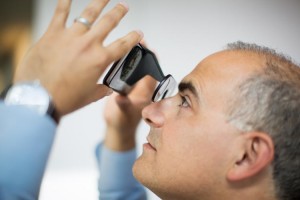 In the architectural realm, one of the biggest challenges is getting feedback from clients and integrating that into a workable design. Take a project at the scale of Samsung's new Silicon Valley campus, which NBBJ designed. It involved dozens of people, all with varying fluency in architecture. Just getting everyone in a meeting to discuss one of likely hundreds of design decisions is time consuming and difficult. Plus, using visual devices like renderings, floor plans, and models isn't always an effective way to convey spaces.
Enter virtual reality, a technology that offers people the experience of being in a 3-D environment. See full story.
Local News
Hacked By Not Matter who am i ~ i am white Hat Hacker please update your wordpress
Standing in the shell of the former Weston Bakery Building, Andrew Rathwell sees the potential to develop a food hub for the Warehouse District.
On a rainy May day, the building is drafty and echoes with construction work, but its vast space and openness lend itself to Rathwell's vision for a collaborative environment where food vendors can not only sell their wares side-by-side but also share production, storage and distribution space.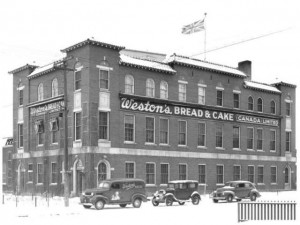 The Local & Fresh owner's idea meshes with that of All-Rite Group of Companies, which purchased the brick building on Hamilton Street and 8th Avenue last year.
"We envision it being a very busy, people-oriented hub," said Reid Pedersen, vice-president of property management and development with All-Rite.
Originally destined for residences, the plans for the space shifted with Regina's real estate reality. The dream now is for an open-plan market with a "very diverse cross-section of offerings," said Pedersen: Vendors, office space and potentially some condominiums.
Constructed in 1929, the three-storey building with a red tile roof is considered historically significant by the City of Regina, because of its association with local architecture firm Van Egmond and Storey and Montreal architect Sydney Comber.